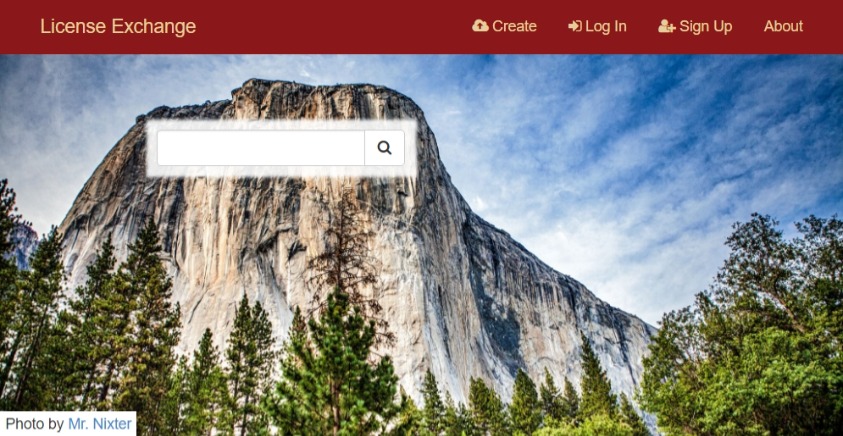 A proof-of-concept web app for simplifying the process of creating and purchasing licenses for copyrighted photos and images.
Photo Licensing Platform
Stanford University, September 2015 - June 2019
Millions of copyrighted photographs and other visual works are uploaded to the Internet daily without permission from copyright owners. In democratizing the creation and distribution of visual works, digital technologies have also transformed the landscape that effectively defines creators' rights and consumers' ability to track ownership information. The Stanford Law School and U.S. Copyright Office sought to address the limited licensing options and high transaction costs of existing solutions which act as barriers to lawful, licensed uses of photographs or other images.
Through Stanford Code the Change, I led a student team to create a prototype web application that simplifies the process of creating and purchasing licenses for copyrighted photos and images. For this project, I used Python, Flask, and SQL, and then deployed the app to Heroku. Our proof-of-concept web app was included as part of a report submitted to the U.S. Copyright Office.
Mentors: Prof. Paul Goldstein, Luciana Herman
Publication: A. Itai, S. Yadav, W. Zhong, L. Zhu, C. Yeh, E. Shayer, R. Barcelo, T. Liu, H. Stoyanov, P. Goldstein, L. Herman, and A. Terra, "A Low-Cost Digital Licensing Platform for Photographs: Documentation for a Prototype," Stanford Law School Law and Policy Lab, Stanford, CA, USA, Tech. Rep., Jun. 2017. [Online]. Available: https://law.stanford.edu/publications/a-low-cost-digital-licensing-platform-for-photographs-documentation-for-a-prototype/.
Demo
Report
Code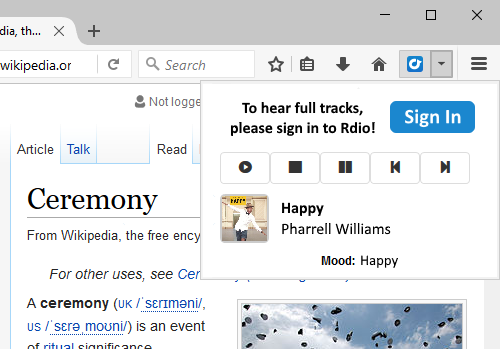 Mood Music Firefox Add-on
HackUCI Hackathon, May 2014, Top 10 Hacks and Best Rdio Hack
Mood Music is a Firefox add-on that provides users with content-relevant music that reflects the mood of the websites they visit. It uses a combination of text-extraction through Diffbot, natural language processing of mood, and integration with the (now-defunct) Rdio API to create this Firefox add-on. The inspiration behind this lies in alleviating the burden of finding good music during a user's browsing experience.
Code
Project Profile
Presentation